How to Undelete Files from Hard Drive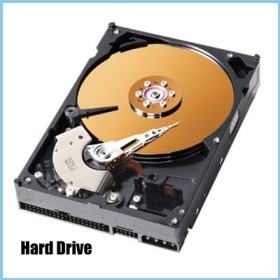 Hard Drive (Hard Disk) is your computer's main storage. For Windows system, it usually has a drive letter "C:" and stores your Windows system files, and documents (doc, xls, ppt, mdb and more, pictures (jpg and more).

Deleted files on hard drive go to Recycle Bin first in most cases. But if the files are too big to fit in the Recycle Bin, or the files are deleted using SHIFT and DELETE, or files deleted by applications, the Recycle Bin can be bypassed and you cannot restore the files from Recycle Bin directly. Undelete program is required to recover the deleted files. If you erased files from hard drive by mistake, you may first check whether the deleted files are in the Recycle Bin and restore them directly. If no success, you may download some undelete utility to undelete the files.
Many applications and background services (e.g. indexing) write temporary files or data flies to hard drive frequently (especially for C: drive). So it is recommended to use undelete tool as soon as possible to restore the deleted files.
Popular undelete programs in the market including:
Undelete utility restores deleted files, including those removed from Windows Recycle Bin. In case of accidental removal of files on a NTFS (default for Windows Vista, XP, 2000, 7/8/10/11), FAT32, FAT16 or FAT12 file systems this is the utility to help.